Small Animal Services
Learn more about our small animal services below.
Small Animal Services In Yakima, WA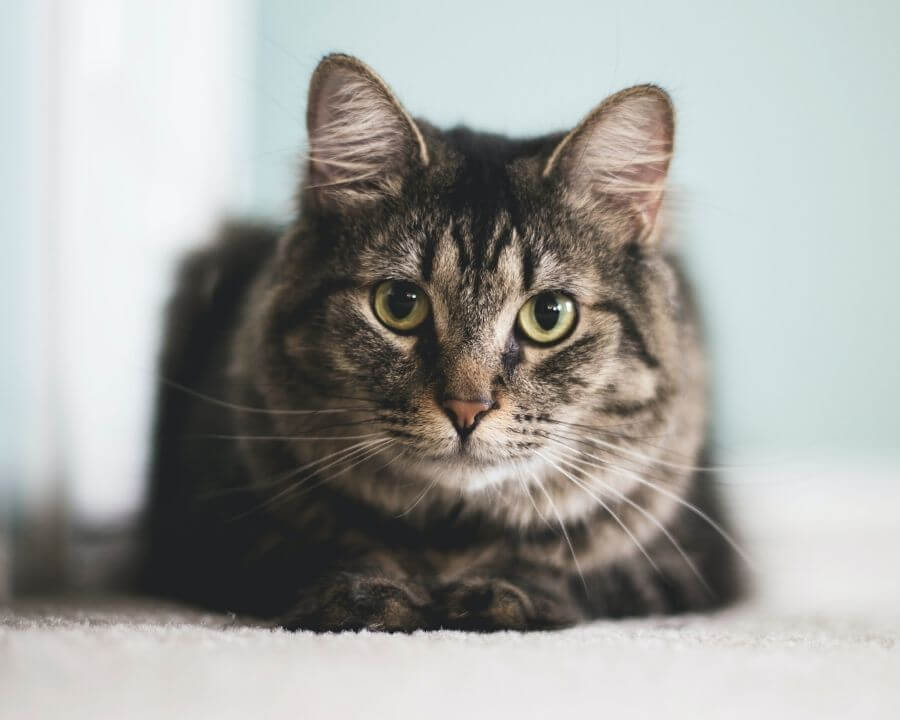 Puppy/Kitten Wellness Check
Congratulations on getting your new puppy or kitten. We hope that they provide many years of fun, friendship, loyalty, and love. The veterinarians and staff at Animal Medical Service are here to help you as you start on your relationship with your newest family member. The most important gift that we can give you is the knowledge that will make you better able to care for your pet, at any stage of its life.
Annual Pet Examination
At Animal Medical Service, we believe annual wellness care is imperative to keeping your pet happy and healthy! Your pet's health is important and preventive care is necessary. We recommend wellness exams, keeping your pets on a vaccination schedule, and working with us on all facets of wellness care.
During your annual physical exam, your veterinarian fully examines your pet and discusses vaccinations and ongoing wellness. Just like you do wellness visits with your doctor, it's important that your pet does the same. During these visits, our team will spend time examining your pet from nose to tail.
Geriatric Pet Health Screening
The best way to help protect your pet as he or she ages is to understand the aging process in pets. We understand that process and can help you help your pet. Even if your senior pet is already being treated for a medical condition, treatment recommendations can change as a condition progresses. Sometimes medication dosages need to be adjusted, or medication may need to be changed. Routine wellness blood work and other routine diagnostic testing are important for senior pets because these tests allow us to evaluate how your pet's health is either responding to current management strategies or changing with age.
Pet Vaccinations
No single vaccine program will be ideal for every pet in every situation, and that's why we will work on an individualized basis with you and your pet to make sure they are getting just what they need to remain healthy. Our team of doctors and staff are highly educated about veterinary vaccines, and we can offer you the best advice to help your pet live longer.
Our pets are faced with many deadly infectious diseases, and vaccines can help protect them. Over the years, vaccines against dangerous diseases have saved millions of pets and virtually eliminated some fatal diseases that were once common.
Vaccines we offer:
DA2PLPC Vaccine – This vaccine protects dogs and puppies against 6 major contagious diseases.
Bordetella Vaccine – This vaccine protects dogs and puppies against a very contagious upper respiratory disease.
Canine Influenza Vaccine – Canine Influenza is a serious disease that has recently been in the news for a severe outbreak in the midwest and making its way to other states.
Rattlesnake Vaccine – Anyone who hikes or lives near rattlesnakes should have their pets vaccinated. This vaccine can reduce the severity of the bite and allow more time to get emergency care.
Feline 4-Way & Leukemia Vaccine – This vaccine protects cats and kittens form 5 major contagious diseases.
Pet Microchipping
Microchips are tiny electronic devices, about the size of a grain of rice, that use radio waves to transmit identification information. Pet microchips store unique identification numbers that show once the chip is scanned. This number can be reported to the appropriate microchip company where the owners' contact information is stored. Microchips are made of a material that is compatible with body tissues, so rejection and infection at the site of microchip injection are rare.
Pet Dental Care
Just as it's important for you to see a dentist regularly, it's important for dogs and cats as well. Your pet's oral health is directly connected to their overall health. Signs of dental disease include bad breath, loose, broken, or missing teeth, yellow or brown teeth, red, inflamed, or bleeding gums, difficulty or pain when chewing, pawing at the mouth, and excessive drooling. If you notice any of these symptoms, please contact our team and we'll be happy to help.
Pet Spay & Neuter
Spaying/Neutering your pet has many benefits. The procedure, which prevents animals from reproducing, can help your dog or cat live a longer, healthier life.
By spaying/neutering your pet, you're protecting him/her against potentially deadly diseases, reproductive tract diseases, and several types of cancer. In addition, spaying/neutering your pet will help control the dog and cat overpopulation problem, keeping more animals out of shelters.
Pet Laser Therapy
If your pet experiences a soft tissue injury, chronic pain, or a wound that needs some more help healing, our doctors may add Laser Therapy to your pet's treatment plan. Therapeutic laser is the application of light energy to areas of the body to stimulate and accelerate healing. Therapeutic laser reduces pain by decreasing inflammation, as well as by decreasing tissue chemicals that stimulate pain and by affecting nerve conduction. The therapeutic laser also enhances healing by increasing microcirculation (blood flow through the smaller blood vessels of the body), stimulating cellular activity, and increasing growth factors.